Virginia Fairness Accreditation is awarded to corporations with policies that clearly demonstrate a commitment to the safety and well-being of their lesbian, gay, bisexual, and transgender (LGBT) employees.  While it is still legal in Virginia to fire or not hire someone based upon their sexual orientation or gender identity, companies like these, which support diversity, improve Virginia's reputation as a welcoming place to live, work, and visit.  Employees of Virginia Fairness accredited companies are respected and valued because their employers know that supporting workplace fairness makes good business sense, improves Virginia's national reputation, and keeps Virginia competitive.
Virginia Fairness Accredited Companies

"A culture of diversity and inclusion brings out the best in our people," said Charlie Whitaker, Sr. Vice President of Human Resources and Compliance for Altria.  "Leaders who seek and value differences help everyone feel included, heard and challenged to contribute.  As we continue to sharpen our focus on diversity and inclusion at Altria, we are proud to be recognized as an inclusive company by Equality Virginia."

"Diversity, equality, and inclusion are central to the Capital One culture, a culture that thrives because of the varying experiences, backgrounds and perspectives offered by our associates. We have strived to create an environment that reflects our customer base and the communities we serve, putting our differences to work to add value to the business," said Lane Hopkins, managing VP, enterprise HR.  "From the programs and resources offered through our LGBT Associate Network, to a broad range of benefits and development opportunities, we are committed to fostering an environment where all our associates feel heard, valued and respected. We are very proud to be recognized by Equality Virginia."

"At CarMax, our approach to diversity and inclusion comes down to one thing: respect. That respect is woven into the way we recruit, hire, train and do business," said Kim Ross, assistant vice president, diversity and corporate human resources at CarMax. "We welcome and value the individuality, ideas and contributions of our associates, customers and vendors."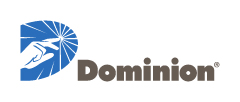 "At Dominion, we want to attract and retain the best employees," said Shannon Venable, vice president-Staffing & Diversity. "I think this recognition demonstrates that Dominion is committed to providing a respectful and inclusive work environment for all of its employees – which is fundamental to attracting and retaining the best."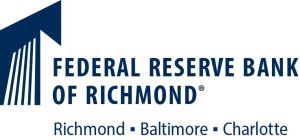 "At the Richmond Fed, we recognize it takes all of us working together to make diversity and inclusion happen," explained Kathy Houghtaling, Vice President and Chief Diversity Officer at the Federal Reserve Bank of Richmond. That's why it's important to provide an environment where our employees can feel supported, including through our employee resource networks. Fostering diversity and inclusion adds value to both our Bank and our communities."

"The families of today, including those of my colleagues at Genworth, reflect the great diversity that defines America. We are committed to supporting that diversity and creating an environment of inclusiveness for all of our employees," said Marty Klein, chief financial officer of Genworth.   "It's a commitment that also extends to our customers.  As a provider of insurance solutions that help families become more financially secure, self-reliant and prepared for the future, we are dedicated to helping all families protect those they love. This is a mission we at Genworth share with Equality Virginia, and we are proud to be part of it."

"The diversity of our 325,000 Team Members in 97 countries across the globe is a key driver of our success and contributes to a more talented, innovative and engaged workforce," said Matt Schuyler, Chief Human Resources Officer, at Hilton Worldwide. "At Hilton Worldwide, we pride ourselves on being an inclusive company and providing programs to ensure all Team Members, including LGBT Team Members, feel valued and supported. We are honored to be recognized by Equality Virginia with the Virginia Fairness Award."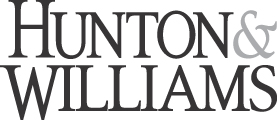 "Diversity and inclusiveness are key components of our culture at Hunton & Williams. We believe in embracing and celebrating the qualities that make us unique, and highly value the creative collaboration that results when individuals with diverse perspectives. life experiences and backgrounds work together as a team," stated John D. O'Neill, Jr., managing partner of the firm's Richmond office. "Over the years, we have strived to create and maintain a welcoming environment and a culture that respects the dignity of all individuals. We are honored that our commitment to supporting our LGBT lawyers and professional staff has been recognized by Equality Virginia."

"McGuireWoods is a modern international law firm that welcomes the contributions of lawyers and staff from different races, ethnicities, cultures, creeds and sexual orientations," said Thomas E. Cabaniss, Managing Partner at McGuireWoods LLP. The shared experiences, perspectives, beliefs and talents of our diverse pool of men and women – including our LGBT lawyers – provide a keener understanding of a fast-changing world and an increasingly multicultural nation. That makes McGuireWoods a stronger firm better able to serve our clients with the consistent excellence they expect and deserve."

"Northrop Grumman believes that creating a work force and a workplace that values diversity and fosters inclusion is pivotal to promoting innovation and increasing productivity and profitability.  Supporting our LGBT employees and achieving Virginia Fairness accreditation is an important part of our diversity and inclusion commitment," said Kymberlee Dwinell, director of Global Diversity and Inclusion at Northrop Grumman Corporation.

"At Volkswagen, we believe in fostering a culture of inclusion where every employee is able to do their best work and feel valued for their contributions. As we continue to expand and deepen our roots in the diverse American communities where we work and live, we strongly encourage our employees to utilize the diversity of their backgrounds, perspectives, unique talents and experiences to meet the diverse requirements of business partners and customers in order to drive our business forward," said Machelle Williams, General Manager of Diversity and Corporate Social Responsibility at Volkswagen Group of America.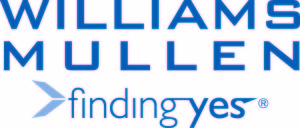 "At Williams Mullen, we understand that a diverse and inclusive workplace makes us better at what we do," said Allison Domson, Partner and Chair of the Diversity Committee at Williams Mullen. "Our goal is to foster an environment where individuals have the opportunity to succeed professionally and contribute meaningfully to top-notch service to our clients and our communities. We consider it a great honor to be recognized for our commitment to LGBT equality and we thank Equality Virginia for this recognition."