The majority of United States businesses have already started addressing workplace fairness for lesbian, gay, bisexual, and transgender (LGBT) employees. Currently, employees in Virginia do not have a statewide standard that protects against discrimination based on sexual orientation (SO) and gender identity (GI).
Through Virginia Competes Equality Virginia works with top Virginia-based companies who believe that to compete for top talent, workplaces and communities must be welcoming of lesbian, gay, bisexual, and transgender people.  The statement also affirms a belief that treating all Virginians and visitors fairly is essential to maintaining Virginia's strong brand as the premier home for talented workers, growing businesses, entrepreneurial innovation, and a thriving travel and tourism industry.  These companies have leaders who know that diversity and inclusion matter, and they have policies in place that welcome and protect lesbian, gay, bisexual, and transgender employees.
Participating Companies (as of 11/20/19)

"Strong communities are built on a welcoming and inclusive culture.  Businesses, including ours, succeed when all employees feel comfortable bringing their authentic selves to work. That's why we're signing the Virginia Competes statement.  We're proud to join the other Virginia companies who believe workplaces must be welcoming to LGBTQ people and that diversity and inclusion matters." — Jennifer Hunter, Senior Vice President, Corporate Citizenship, Altria Client Services

"Amazon strives to be earth's most customer-centric company. Diversity and inclusion is crucial to this goal. Diverse and inclusive teams have a positive impact on our products and services all while helping us better serve customers, selling partners, employees, and community stakeholders by ensuring we have a variety of thought from every background. We are proud to support Virginia Competes and the LGBTQ+ community." – Elizabeth Nieto, Head of Global Diversity & Inclusion, Amazon.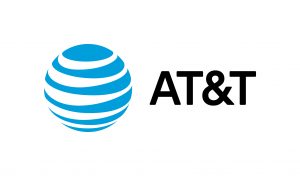 "At AT&T, we prohibit discrimination toward the LGBTQ+ community and promote diversity both inside and outside our company.  In 1975, AT&T became one of the first major American corporations to adopt a policy prohibiting discrimination against employees based on sexual orientation.  We are committed to fostering an inclusive workplace and being an employer, service provider and business associate that the LGBTQ+ community recognizes and thinks of first. We are proud to join the other supporters of Virginia Competes, sharing our views on policies that oppose our core diversity values and impact our customers or employees in the Commonwealth." – Vince Apruzzese, president, AT&T Virginia

"Capital One is proud to join with other companies in Virginia actively creating workplaces and communities that welcome and celebrate LGBTQ+ people by signing the Virginia Competes statement.  We treat our workplace as a collection of unique perspectives where associates have a voice, can contribute and be their best selves.  New ideas, approaches and innovative solutions are enabled when associates feel welcome in an open and transparent culture where everyone is understood, valued and respected." — Andy Ramamoorthy, Executive Vice President, Commercial Bank and Accountable Executive for the Out Front (LGBTQ+) Business Resource Group, Capital One

At CarMax, our approach to diversity and inclusion comes down to one thing: respect. That respect is woven into the way we recruit, hire, train and do business. We welcome and value the individuality, ideas and contributions of our associates, customers, and vendors and we are honored to support the Virginia Competes Pledge." — Kim Ross, assistant vice president, diversity and corporate human resources at CarMax

"Dominion Energy is one of the nation's largest producers and transporters of energy. Our company is built on a proud legacy of public service, innovation and community involvement. In signing Virginia Competes' statement, we are celebrating differences and embracing all aspects of diversity – including cultures, styles, and ways of thinking. By treating our customers and each other with respect, we will unlock the potential in each one of us to excel in a safe, inclusive and tolerant community and serve each of our customers with the highest level of commitment and satisfaction. Only when we work together can we truly unleash our collective brilliance and perform at the highest level to achieve success." – Colleen Larkin Bell, Vice President, General Manager and Executive Sponsor of the PRIDE ERG, Dominion Energy

"At Genworth, we believe diversity creates smarter, stronger, and more creative organizations.  Corporate Communications, Community Relations and Diversity and Inclusion for Genworth. "That's why we strive to create an inclusive environment that promotes the unique beliefs, values, backgrounds, skills, and point of view of all our employees." — Mary Beth Murphy, Senior Vice President, Genworth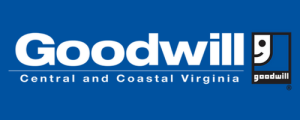 "Goodwill of Central and Coastal Virginia is honored to sign the Virginia Competes statement. As an inclusive organization, we believe we are stronger in delivering our mission by engaging a wide spectrum of voices, perspectives, and experiences. Goodwill's core value of respect guides and inspires us to embrace the cultural beliefs, values, and abilities of individuals with whom we work and serve." — Charles Layman, CEO, Goodwill of Central and Coastal Virginia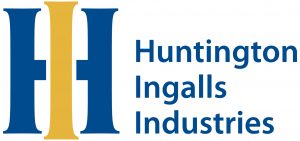 "We are proud to be a partner with Equality Virginia and support the Virginia Competes initiative.  At HII we value mutual respect and appreciate each other's differences as a part of the inclusive culture that is essential to our success as a company. We are committed to ensuring that the least empowered person in the room has the confidence to speak up. Our employees are truly our most valuable assets and we want them to feel part of a workplace community that respects and appreciates each one of them."   – Bill Ermatinger, Huntington Ingalls Industries Executive Vice President and Chief Human Resources Officer.

"At Hunton & Williams LLP, we know that a diverse and inclusive workforce helps drive our success. We also have no doubt that the same holds true for the Commonwealth of Virginia. Our state's continued economic health and growth — its very success — is dependent on making sure our businesses and our communities are welcoming of all people." — Watson Seaman, Hunton, Andrews, Kurth Partner and LGBT Task Force Chair
"At The Martin Agency, we fight invisibility. This is beyond a belief — it is our imperative to be a place where all people, both here and on their way to us, are seen, heard and valued. We are proud to be an agency made up of every walk of life because we are better for it, and because we understand that to impact culture is to cultivate it. It is an honor to sign the Virginia Competes pledge alongside other Virginia companies committed to valuing all lived experiences." – Carmina Drummond, Executive Vice President, Chief Culture Officer

Mercer is proud to join the Virginia Competes initiative, and support Equality Virginia as a participating employer. We firmly believe in the principles of equality, dignity, and inclusion, and seek to demonstrate this within our own workplace and in the communities we reflect and serve. Respecting, valuing and leveraging the individual differences of our entire workforce, and actively working towards a diverse and inclusive workplace, helps us to ensure that Mercer is where the most talented people want to work. Mercer is a proud and unwavering advocate for the equality of LGBT+ people at work and in the community.  — Rhys McKinnon, Principal, Global Chair of Mercer's LGBT+ and Allies business resource group

"At Nestlé USA we believe that with a diverse employee base and an inclusive company culture we are able to maximize our full potential. We take great pride in having a culture where our employees feel empowered to bring their best selves to work. We want that reality not just for our employees but also for the people in the communities in which we live. We proudly support Virginia Competes because everyone deserves to feel welcome, equal and unapologetically proud of who they are." — Elizabeth Marengo, Head of Talent Strategy, Diversity & Inclusion


"We are delighted to support Equality Virginia and join in the Virginia Competes campaign. We are committed to a workplace and workforce that values diversity and fosters inclusion. Supporting our lesbian, gay, bisexual and transgender (LGBT) employees and creating an atmosphere where LGBT employees feel valued is an important part of our diversity and inclusion commitment. Northrop Grumman was proud to receive a perfect score for the third year in a row on the 2017 Corporate Equality Index, a national survey on corporate policies and practices related to LGBT workplace equality." — Kymberlee Dwinell, director of global diversity and inclusion, Northrop Grumman Corporation

"At Reed Smith, diversity and inclusion is more than a tag line – it is a daily commitment and deeply embedded value.  We believe that our clients receive the highest level of legal service when they are represented by lawyers that bring a full range of experiences and backgrounds to the table.  More importantly, we commit each day to making Reed Smith a place that is welcoming to all.  We are proud to join with Virginia Competes to advocate for the equal treatment of the LGBT+ community in Virginia and beyond." — Sandy Thomas, Global Managing Partner, Reed Smith LLP
"At Snagajob, we support a diverse and inclusive customer base of both employers and workers, and we believe it's vital to our success as a company, the success of our customers, and that of our communities. We fully support each individual's right to bring their authentic self to work in order to maximize their potential and live a more fulfilling life. It is with this belief that Snagajob supports Virginia Compete as they advocate for workplaces and communities that are diverse and welcoming for lesbian, gay, bisexual, and transgender people." —Jim Monroe, Chief People and Customer Officer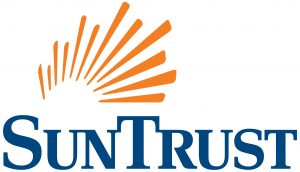 "SunTrust believes that enabling a more inclusive environment is good for business. By embracing and leveraging our different backgrounds, experiences, and perspectives, we become more innovative, productive, and successful. Our commitment to inclusion means people want to work here, clients want to do business with us, and our communities grow stronger. SunTrust is proud to endorse the Virginia Competes statement and to support our LGBTQ teammates, clients, and individuals in the communities we serve." – Wendy McSweeney, Enterprise Inclusion Lead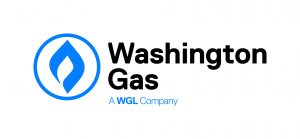 "WGL highly values equal opportunity and diversity. They are core values of the way we do business, and we're pleased to support Virginia Competes and Equality Virginia." – Adrian Chapman, President and CEO, Washington Gas, a WGL Company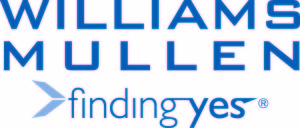 "Williams Mullen is proud to sign the Virginia Competes Pledge. We know a diverse and inclusive workplace that treats everyone, including the LGBTQ community, fairly and respectfully helps us better serve our clients and communities. We're committed to helping Virginia remain a top place to work and do business, and we encourage other companies across the Commonwealth to join us in signing the pledge." — Allison Domson, Diversity Committee Chair, Williams Mullen